Our Awed Squad
Our creatives are waiting to unleash their imaginative energy and original ideas that you require for your project needs!
Hi, I'm Donna and I'm the Managing Director at Tatonga. My key role at Tatonga is to coordinate projects, clients and the amazing group of people we have working on the team so that we are operating in an effective manner and providing top quality service. My favourite part about working at Tatonga has to be the great people that I get to work with on a daily basis – including both our Tatonga team and our diverse group of clients. Our Tatonga Team are all conscientious, nose to the grindstone type of people, who thrive when we are busy finding solutions to meet our clients needs. But at the same time, we know how to have fun and enjoy each other's quirky senses of humour. We also consider our clients to be part of our Tatonga team. The diversity of the people that we work with makes each day a new, exciting day, with interesting challenges to keep us engaged. We appreciate the trust that our clients put in Tatonga to help them find solutions that help them achieve success.
Hey everyone, I'm Lise with Tatonga, I am the Creative Director at Tatonga Studio. I've been with Tatonga for almost 10 years now and have had the chance to be a part of many different aspects of the company, but really fortunate to be a part of Studio. Anyone that knows me, knows that I thrive in creative atmospheres. I love the strategic and practical process of design thinking and apply it in anything I plan or create. My instructional Design training allows me to develop creative solutions with purpose while engaging adult learners with personalized learning experiences. Studio is an amazing outlet for me where I get to combine all my business, artistic and leadership passions into one place. As a hobbyist photographer, overtime I have developed a keen eye and love turning everyday things that people would normally disregard into moments or materials that makes me people stop to appreciate or that catch the eye, or entice them to learn more.
Hi there! I'm Cody with Tatonga, and I am both a part of the Studio team as a creative specialist, as well as system administrator and IT expert. I've been building my creative and computer skills alongside one another for 10 years, and have had the opportunity to work on a diverse array of projects in both regards. The majority of this time has been spent with Tatonga in various creative design projects, training development, and data system administration. Attention to detail is key to me, and I will always do my best to go the extra mile to deliver exceptional results.
Our Risky Business Agents
We are nothing without our dedicated and skilled in house Subject Matter Experts!
Hey everyone, I am Dan and I support Tatonga team members for success and strive to support our clients in every way possible. Everyday is different for my role in the organization. I enjoy the change and working with different clients to help them evaluate their business operations to define how they can improve into the future. One day I could be helping an organization assess their risk management program, build safety management systems for another the next, and then turn around and help build a competency based foundation for yet another organization. Each client is different and I learn so much each day while working with them. My favourite part would be listening to business leaders who have information to share about their entrepreneurial past.
My name is Amber Misner, CRSP and I have been a Safety Professional with Tatonga since September 2019. I do a variety of tasks including gap analysis of company health and safety management systems, audit preparation, program building, and COR auditing. Auditing is my favorite. I enjoy talking to people about their jobs and observing all the different work that is out there. I find it fascinating how each organization does health and safety in different ways. I appreciate that Tatonga provides me with the opportunity to work from home – I have an eight-year-old – but also travel a bit. Juggling the two can be a challenge but I enjoy being challenged. I am a rule follower and find if I create a to-do list and a schedule or a list of guidelines, I will do almost anything to stick to them.
My name is Ainslie White and my key role with Tatonga is a health and safety advisor. Essentially I help companies in various industries with all aspects of their health and safety management system. This includes things like, building a health and safety manual and program, helping right size an existing program and identifying gaps, conducting audits, inspections, and training. Additionally, a lot of companies are eager to move their system to an electronic safety management system which I also help achieve. What I love about my job is the ability to right size health and safety programs to take out the redundancy and make it beneficial to the company.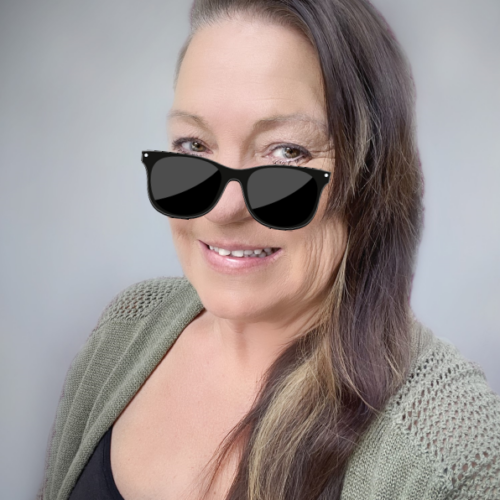 My name is Chris and I am a Safety Professional with Tatonga.  I have been a Canadian Registered Safety Professionals (CRSP) for 18 years working in a variety of industries including mining, forestry, health care and power utilities. My key role is to provide safety support and expertise to clients and Tatonga Colleagues.  Includes developing safety programs, conducting audits, researching issues and recommending solutions and keeping up with the paper work all those things generate. I love finding solutions to safety issues and concerns that are obtainable and practical for my clients. Legislation and safety requirements can seem complicated and overwhelming at times and I help clarify what is required in layman's terms as it relates to a particular industry and company demographic.
My name is Michel Hebert and I have been working in the safety industry for 11 years and previously spent 7 years as an environmental consultant. My safety and environmental experience focuses on constructions, oil & gas, government, mining and educational institutions. My key role at Tatonga is to provide safety support for our Risky Business group. Tasks include implementing audits, conducting gap assessment & analysis on current safety management systems, updating and/or developing safety management systems, and conducting research for various topics associated with abstract submissions, benchmarking, etc. I enjoy observing how many ways a management system is implemented within various companies and industries, yet it all meets the same purpose of making sure everyone gets to go home at the end of their workday.
Hi my name is Brian, and I am Safety Professional with Tatonga. I am a CRSP and have been working in the Health & Safety field full time since 2006. Some of my past experiences include working in the Energy Sector, Commercial & Industrial Construction, and Petro-Chemical Plants to name a few. In my role with Tatonga I assist our clients with such things as COR Auditing, Risk Assessments and Program Management amongst others. Basically if it has the word Safety attached to it, I can help! I like to find practical, yet effective, solutions for challenges companies sometimes face in this ever changing world.
We work with some amazing people!
You can achieve more with us.
We ignite your business by transforming your challenges

into creative solutions.